OHDSI Australia Events
Next Webinar:
October 2020

------------------------------------------------------------------

Recorded Past Webinars:

Webinar: 11 August, 1pm AEST:
"The long and winding path to data standardization in OMOP"
Mui Van Zandt OHDSI Asia Pacific:


https://www.youtube.com/watch?v=cbW8JJPAJTM
Webinar: 22nd June 2020, 5pm AEST:
The Transformational Data Collaboration (TDC): Supporting the uplift of clinical data sets for research in Australia:
Data Quality Assessment tools, Terminology Mappings and adoption of a Common Data Model
A/Prof Douglas Boyle and A/Prof Nicole Pratt.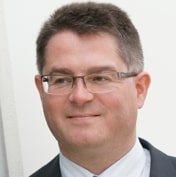 Recording of Webinar here: https://www.youtube.com/watch?v=0TyFVVKbvgc

AHRA Transformational Data Collaboration and OHDSI Australia Joint Webinar 20th April 2020.
Nigel Hughes talks about the European Health Data & Evidence Network: www.ehden.eu
Nigel is a respected speaker and the content is relevant if you are interested in data linkage and secondary use of health information data.

Recording of Webinar here: EMIF to EHDEN - Webinar (1 hour with questions)

Slides here: EMIF to EHDEN - scaling up the big data ecosystem across Europe

Nigel Hughes
Scientific Director
Observational Health Data Analytics/Epidemiology
Janssen Research and Development

Past Events
Associate Professor Nicole Pratt presents at the Digital Health CRC webinar